Do you want to smell good? And smell natural? You have come to the right place! I will teach you how to make a simple and all-natural perfume.
All you have to do is choose and obtain:
fragrant substance
carrier
packaging
notebook for notes and stickers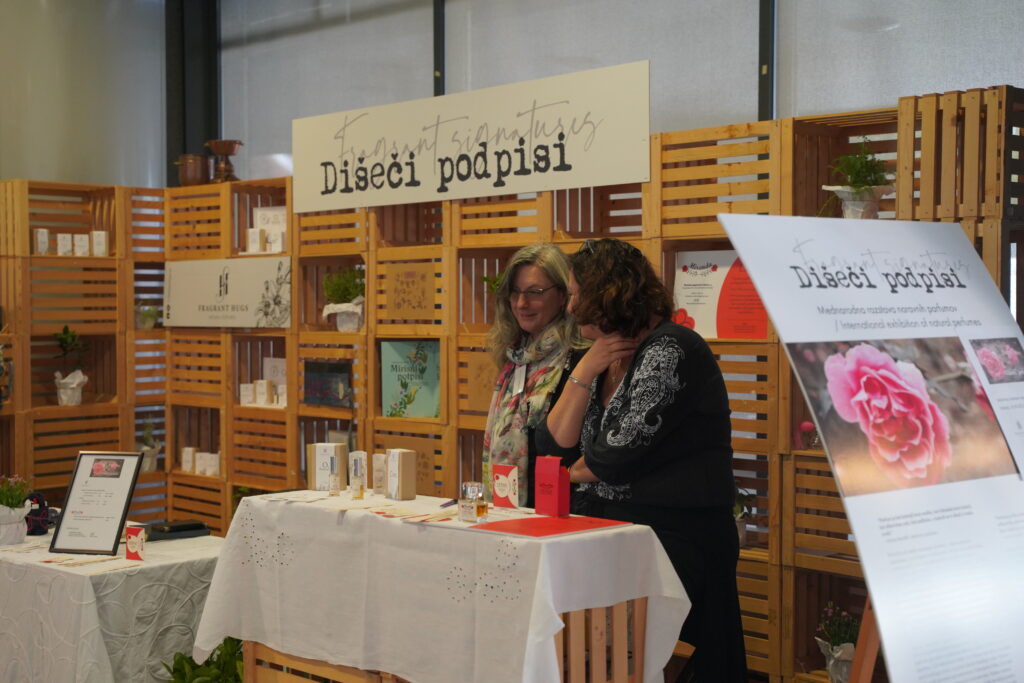 Fragrant substances
In the production of natural perfumes, we mostly use aromatic plants in various forms: essential oils, absolutes, concretes, codestillates, CO2 extracts, hydrolates, macerates and tinctures. I say "mostly" because a natural perfume can also contain a substance of animal origin that has been obtained in a non-aggressive way, such as a beeswax absolute, a goat's beard tincture or something else.
Here are some suggestions of aromatic plants that many people like:
lavender
rosemary ct. verbenon
rose
neroli
jasmine
clary sage
geranium
ylang ylang
patchouli
The essences of these plants smell very interesting and rich and can easily be incorporated into a simple DIY natural perfume. For beginner experimentation, it is advisable to make a perfume by choosing only one scented plant, two or a maximum of three. Because combining complex natural scents is by no means an easy thing for complete beginners. Without experience and study of the materials, it is difficult (or impossible) to know just by feel what and how much to put in a perfume so that the fragrances in the bottle end up forming a harmonious whole.
One of the fundamental laws of perfumery that one must know is the classification of aromatic materials into perfume notes:
top perfumer notes, which can be detected for up to about 20 minutes (bergamot, for example);
middle notes that can be smelled for up to several hours (e.g., geranium);
bottom notes smell from a few hours to 24 hours or even longer (e.g., vetiver).
Each of the aromatic materials can be assigned a note according to this principle. It is essential to know fragrant materials very well if you want to be able to combine them satisfactorily. They also differ in terms of their character: they can smell fresh, powdery, floral, balsamic, smoky… All these characteristics are very important in creating synergy and understanding the "perfume's course". A natural perfume (unlike a synthetic one) will change when applied to the skin and will develop its own filigree fragrance story within a few hours: it will smell different in the first 10 minutes than it will in an hour or three hours.
Carrier
As a carrier for the aromatic substance, we can use: jojoba oil (which is very stable and odourless), perfumers' alcohol, jojoba with beeswax, etc. The scent of your skin is also an important carrier; thus, your natural perfume will smell different on every skin. Give it a try! People usually have a lot of fun with this and cannot believe their noses.
Packaging
This depends, of course, on the first two choices. If we are doing an oil perfume with jojoba, a roll-on is the most suitable. For an alcohol perfume, use a spray bottle, and for a hard perfume with wax, use a neat box or locket. It is advisable to avoid plastic.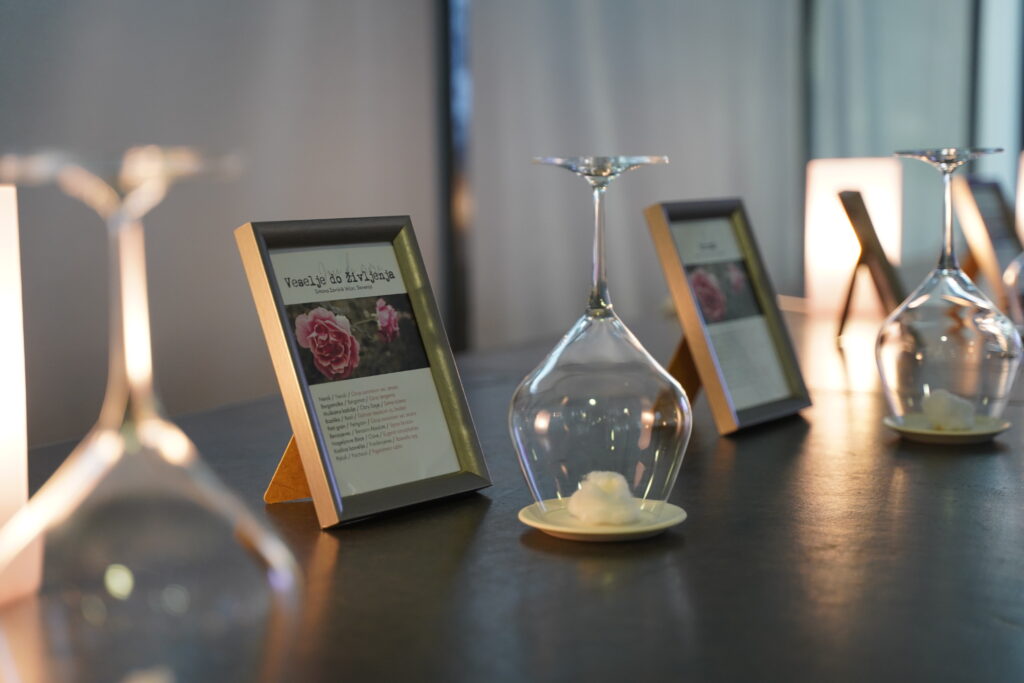 YOUR FIRST NATURAL PERFUME: PRINCESS NEROLI
To get started, we will make 5 ml of OIL perfume with neroli and jojoba essential oils. Believe me, you will not get tired of it just like that, even though it is easy to make. I definitely recommend making an oil perfume rather than an alcohol perfume for your initial experiments. An oil perfume is much easier to make because it is easier to create consistent proportions in an oil base.
Three materials:
5 ml empty roll-on
10-15 drops of Citrus aurantium essential oil
other: jojoba oil
Five-minute procedure:
Mix, seal, write the recipe, stick the label on and put it in your bag! Your fragrant cloud is ready.
Endless variations:
Neroli can be replaced by any of the fragrant essences mentioned above. Or use something else that smells good to you and is actually 100% natural and of good quality. Also, make sure it is not a substance that makes the skin hypersensitive to the sun's rays (lemon, bergamot, etc.) or possibly irritates the skin (cinnamon, cloves, etc.). Once you have "ticked off" the safety aspects, your imagination can fly sky high. Why not smell of immortelle or sweet wormwood?
And a dash of philosophy to finish:
By making and using natural perfumes, we are taking small steps towards a more fragrant and connected world. No one will surely escape from the elevator because of your natural perfume. On the contrary, they might spend an hour going up and down, enjoying and wondering what it smells like.